Research and Teaching that Matters
One clear influence on the Obama plan is a proposal by Sara Goldrick-Rab and Nancy Kendall, professors at the University of Wisconsin. They argue that the current financial aid system is broken, which explains why "students from high-income families who enter college are now six times more likely than those from low-income families to complete bachelor's degrees by age 25." They instead advocate universal community college, with students freed from covering both tuition costs and living costs. Their proposal differs from Mr. Obama's in some substantial ways, including the fact that they would redirect federal money currently being spent on financial aid at private colleges. Yet it's also clear that White House officials devising their plan have thought about the Goldrick-Rab-Kendall plan.
David Leonhardt
The Upshot, The New York Times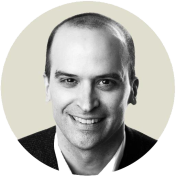 Sara Goldrick-Rab makes it a point to talk about college affordability with people all along the spectrum of political philosophy. "I have found thought partners wherever I can get them," she says. "I want my talk to be effective; therefore I have to talk to people who don't think like me. It is thought-provoking, it is eye-opening, it makes me a better scholar."
Pat Schneider
The Capital Times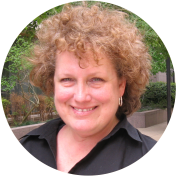 "Professor Goldrick-Rab is an inspiration; she utilizes her intellect and academic abilities to analyze and study the complex issues of college affordability and completion and is then able to translate them for all audiences. Perhaps most importantly she uses her skills and compassion to motivate others to make societal change. Our country is lucky to have her.""
Maggie Brubaker,
National Scholarship Providers Association
"If you ever have the chance to take a methods class with Sara Goldrick-Rab, do it. Or, follow her on Twitter. Class is always in session." Read more here.
Tressie McMillan Cottom
Assistant Professor of Sociology at Virginia Commonwealth University
@tressiemc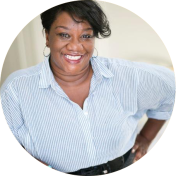 It was a great pleasure to have you visit with my first year education class at Lake State! I could tell you are an educator because you can just jump in and teach at a moment's notice! You did a wonderful job of putting semi-complex ideas about funding policy into terms everyone understood. I thought it was great!
Barb Light
Lake Superior State University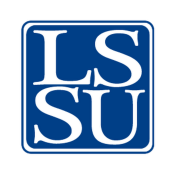 "It was an honor and a pleasure to meet you at the 1vyG conference at Harvard this past weekend. I wanted to thank you for the affirmation you have given me in my First-Gen identity. Your talk was my favorite. Thank you again for the amazing sense of empowerment you have imparted to me. You are truly an inspiration."
Nicholas Karavolias
Cornell University
College of Agriculture and Life Sciences 18'
".@saragoldrickrab your fine scholarship on college affordability and your strong voice are essential, and people are paying attention!"
President Patricia McGuire
Trinity Washington University