The FAST Fund
BREAKING NEWS: DECEMBER 27, 2017
Thanks to your generosity, we have now raised more than $133,000 in emergency aid for students and the match is now concluded. We thank you, and of course continue to welcome your support.
BREAKING NEWS: DECEMBER 12, 2017
Sara is featured in The Philadelphia Inquirer  and talks creating policies that produce real change in higher ed, the FAST Fund challenge, and the science behind her advocacy work surrounding food and housing insecurity amongst college students.

BREAKING NEWS: NOVEMBER 29, 2017
Thanks to the Grawemeyer Award for Education I will be matching all donations to the FAST Fund at a rate of three-to-one starting today and I will continue to match your donations until I have spent down the entire $100,000 prize that comes with the award. Give now!

All over the country, college students are dropping out of college because the price is simply too high.  Paying the Price: College College, Financial Aid, and the Betrayal of the American Dream shows in damning detail what this is doing to them, their families, and the nation.
Many drop out, with debt and nothing to show for it.
Others go hungry, even becoming homeless, while trying to stay in school.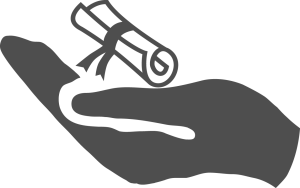 The financial aid system is woefully inadequate. It's a broken bureaucratic nightmare that sometimes does more harm than good.
While we work on fixing it, we also need to help students.
The Faculty And Students Together (FAST) Fund cuts out the bureaucracy and puts money in the hands of teachers around the country—the people on the front line of this fight—in order to get emergency dollars to students swiftly. My research team and I have studied emergency aid like this for years, and found that often it's a smaller amount of money given at the right time that makes the difference between a student staying in college or dropping out. This money can help make students' immediate survival possible, while others work to create the systemic change to solve the root causes of this problem.
Faculty and Students Together. FAST.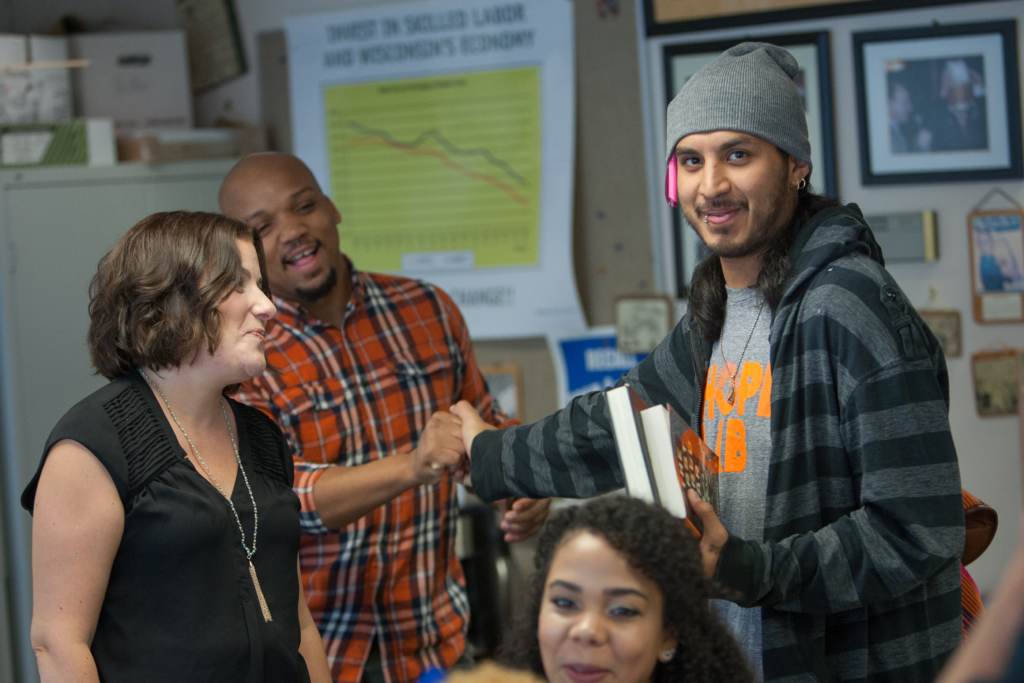 Some examples of what emergency aid money from the FAST Fund has been used for so far, from the Milwaukee Area Technical College:
A student had taken five early childhood education courses and paid for her Early Childhood Administrator credential. She did not have the $300 license fee that would allow her to be employed. The FAST Fund was used to paid the $300 fee.
A male business student was homeless for three weeks after aging out of foster care. Spending nights at Dunkin Donuts, he was living out of his suitcase and cleaning up at MATC at 6 AM when it opened. Immaculately dressed in suit and tie, he broke down explaining his circumstances. The FAST Fund provided him with $345 to secure temporary housing and purchase food.
Provided $700 to a DACA student who was working 60 hours a week and going to school full-time in the dental tech program in order to reduce her hours and focus on her education.
A paralegal student, the working mother of four children under the age of ten, was abandoned by her partner, who left her with very little money. She and her children were facing eviction because she was $400 short on her rent. The Fast Fund provided her with the money to prevent the eviction.
The FAST Fund currently works with the following schools: California State University—Long Beach, California; Nash Community College, Rocky Mount, North Carolina; Columbus State Community College, Columbus, Ohio; Bunker Hill Community College, Boston, Massachusetts; and Milwaukee Area Technical College, Milwaukee, Wisconsin.
Read Paying the Price and then think about it. Could that be your child? Was that you? Join me in working to make college affordable — I've got a slew of strategies here. But in the meantime, give a little cash too.  Because this system is too broken to wait another day.

You can donate to the FAST Fund via cash, check, or PayPal. I founded a nonprofit, Believe in Students, Inc. to administer this fund.

Checks should be made payable to Believe in Students, Inc. and sent to:
Believe in Students, Inc.
PO Box 37199
Philadelphia, PA 19148
All donations are tax deductible.
An all-volunteer Board of Directors administers the FAST Fund:
Clare Cady, College & University Food Bank Alliance & Single Stop
Nancy Kendall, University of Wisconsin-Madison
Tammy Kolbe, University of Vermont
Tressie McMillan Cottom, Virginia Commonwealth University
Katherine Sydor
Elizabeth Vaquera, George Washington University